Jabra SPEAK™ 510 MS Speakerphone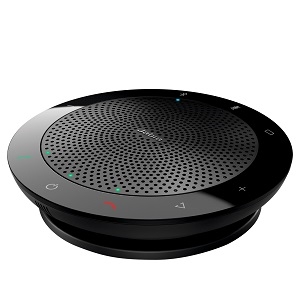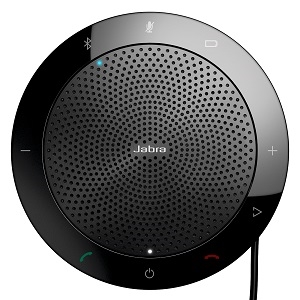 Pris
1.094 kr
1.368 kr
Erbjudandet gäller som längst till 2022-10-30
eller så långt lagret räcker.
Produktinfo
Öka produktiviteten och behåll ditt fokus i konferansrummet.

Specifikationer
Jabra SPEAK™ 510 MS Speakerphone for UC & BT, USB Conference solution.
360-degree-microphone.
Plug&Play.
mute and volume button.
Wideband.
Bluetooth (up to 100 meters).
Microsoft optimized Version B: incl. Smart Button activated via Jabra Direct.

Artnr: 7510-109.
Alla priser är inklusive moms, frakt tillkommer. Alla priser är exklusive moms och frakt.
Tycker du om vad du ser?
Kontakta oss, så slutför vi ditt köp! Vi har i nulägget ingen webbshop.